"To create one's world in any of the arts takes courage." – Georgia O'Keeffe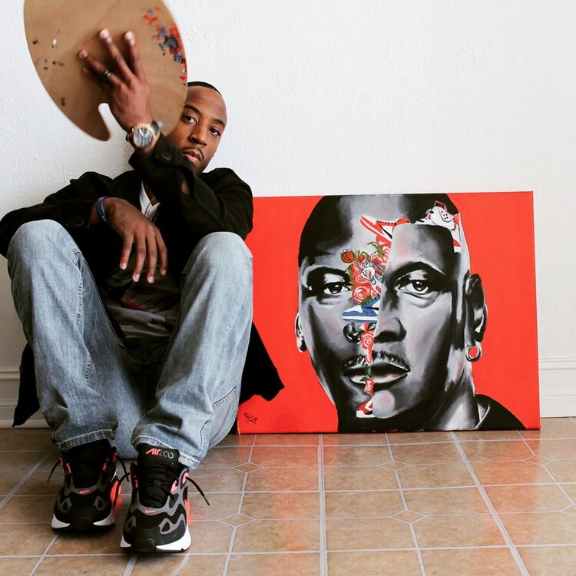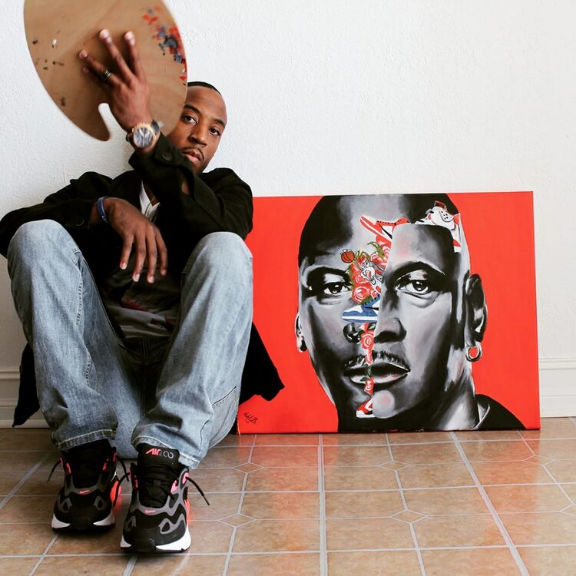 My name is Michael X. Hugue, and I was born and raised in Miami, FL. Although I grew up in a sports family and played multiple sports, I began drawing and painting at an early age. Sports really instilled core values and principles, along with a strong belief of working hard and making the best of every opportunity possible. As I developed my craft as an artist, I carried those same principles with me. After graduating high school with a sports scholarship, I turned it down to pursue art at Miami International University of Art & Design. Many painting methods can be seen in my work; dry brush, freestyle, and blending just to name a few, using a unique style of monochromatic. I do not classify myself as just a Painter or Visual Artist. I am a Creative. I believe in the idea that form doesn't necessarily need function, but function has to work with form. If a viewer stops for a moment to view and reflect on a piece I have created, then I have succeeded in my work.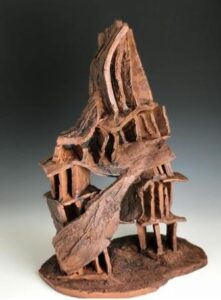 Matt Meyer is a sculptor from Naperville Illinois who was born November 5th, 1997. At an early age he knew that the world had more to offer than what was displayed. He had begun to move upon life in a way that carried adventure and a lot of exploring. From here he started drawing what he saw in the world. Throughout school he took different art classes which always caught his eye more than the other subjects because of the freedom that came with it, which is why when it came time to go to college, he chose to pursue it.
When he first got to college he had started out as a graphic design major but quickly realize that there wasn't any of that freedom in it. During this time, he was in a sculpture class with Thad Duhigg and this is where his perception of art and creating changed. He had now been asked to create work that was concept base, to create work that about things he cared about. Proposing the Idea was something that became of great interest to him and that is when he decided to change to sculpture.
After a few semesters he had really thought about what he wanted to say and how he wanted to say it. He began to reflect on his life and quickly tied back to when he was young and had that need to experience. Another thing he had thought about is what he had seen around him and questioned the way humans move upon life. From here he knew that his work centered around that idea of life. He knew that he wanted to speak about positives and negatives and focused in on the worthiness of humanity (how humanity dials down their hierarchy by the negatives they bring) and experiences that complete us and cause us to reflect in a positive way.
Becoming a sculptor was the best decision he made and brought new experiences to his life. He had joined Sculptors at Wagner where he became close with other sculpture majors and attended the Superbowl for sculpture known as S.O.F.A. He knew he was fully invested in sculpture making however, when he attended S.O.F.A the second time he knew he wanted this to be a career and lifestyle.
Matt Meyer looks to investigate the idea of what it means to be living; with his two sub-concepts he wants to use subjects that happens to him and around him. He uses different materials such as Casted Metal, plaster, welded steel, clay, and other materials. The material he uses depends on the message he is trying to convey. His work varies between abstract and representational; sometimes they combine.
Meyer has been published in articles such as The Alestle and River Bluff Review as well as being on the cover of Jacoby Art Center newsletter. He has been in many shows across the United States as and was a part of a group instillation at SOFA Connect.
VIEW THE FULL COLLECTION OF THEIR WORKS OF ART AT THE LINK BELOW